Bandit arrived, along with his sister Pixie, on August 1st 2006. He wasn't the cat we'd gone to collect… we'd actually gone to get Pixie, and Bandit, the runt of the litter, was the only other cat left and he won us over by basically trying to climb into Kathy's handbag.
So we returned with two cats in the carrier rather than one :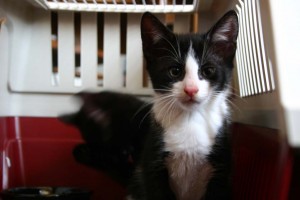 He immediately settled in and made our house his home. No matter where he settled he looked comfortable and happy and he took great delight in hopping up onto the bed at night and after hopping back and forward between us would settle down by Kathy for the night.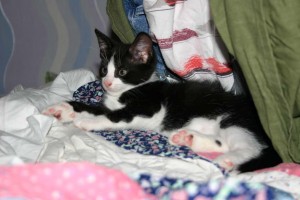 Despite being the runt of the litter Bandit grew and soon became of one the biggest cats in the house.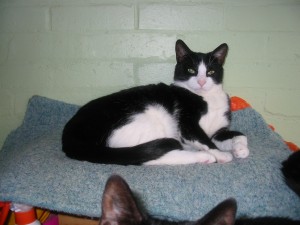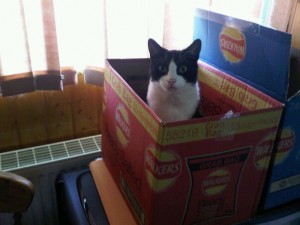 Just over a year ago he had a major problem with a bladder infection and we thought we had lost him but he proved us all wrong and bounced back, or so we thought.
When we came back from the US after Thanksgiving this year he just seemed a little listless which we put down to him missing us being round but just before Christmas he took a turn for the worse and we took him back to the vets who did various tests and told us the bad news : Bandit had FIP – which is incurable and rather unpleasant. We brought him home knowing that his time with us was limited but we didn't know just how limited it would be.
His health declined rapidly and he died in Kathy's arms at 10:00 am this mornning
He will always be remembered by us, just like we remember all our cats who have passed on. You will always be missed Bandit and we will always love you.
Sleep Well Bandit and we'll see you in the morning